NOVA chat offers a whole range of vocabularies including the popular WordPower, MultiChat, myCore, Vocab PC and Spelling.
WordPower
WordPower™ is a word-based vocabulary that is used to create sentences 'on the fly.' WordPower was developed by Nancy L. Inman, M.A.T., CCC-SLP specifically for the Chat devices. Nancy is widely known in the field of AAC for her work in developing, implementing and teaching word-based vocabulary programs.
WordPower uses high-frequency core words to facilitate quick and easy sentence generation. It also includes nouns and adjectives that are organized in logical categories. Grammatical word classes have been included. As a sentence is being built, you often find that the next word you want to say can be spoken with one or two button presses. A spelling/word prediction page is used to spell words that are not included in the vocabulary set.
Being a word-based vocabulary, WordPower can be used by a wide age group. Nouns, adjectives and verbs can be added and customized to meet the particular needs of the individual.
WordPower is provided in a 20, 25 Touch & Scan, 42 basic, 42, 48, 60 Basic, 60, 80, 108 with Keyboard, 108 button page layout, and 140 Scan & Touch.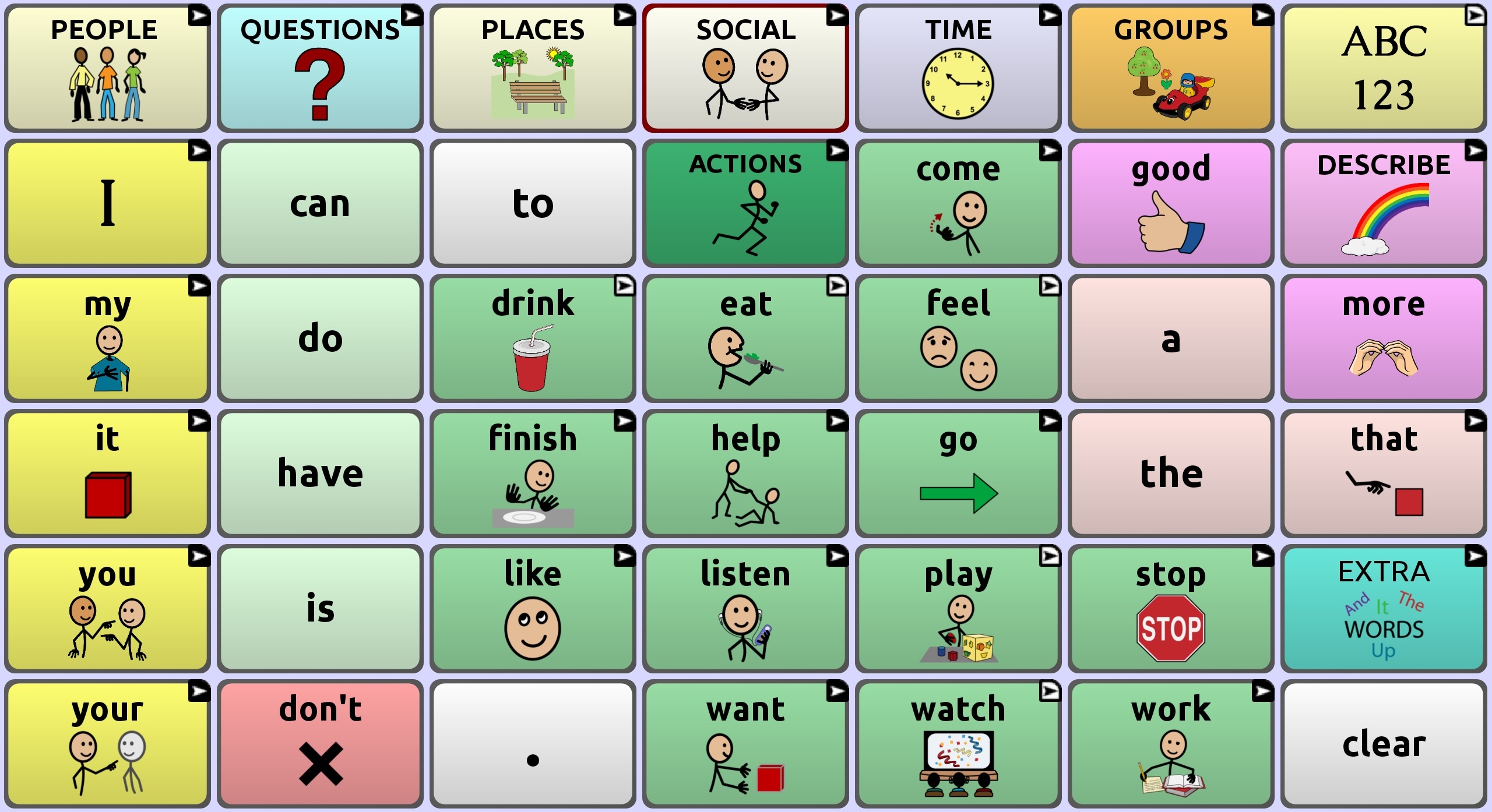 MultiChat
MultiChat 15 is offered in a Student, Adolescent and Adult version. There are multiple forms of communication available in this program; sentences, phrases, individual words, recordings for storytelling and visual scenes. Also included are interactive play and reading pages, social pages and a News-2-You starter page for the weekly newspaper's vocabulary. There are symbols on every button with the exclusion of several core words.

myCore
myCore is a combination of core and phrase based vocabulary geared toward individuals with literacy skills.
myCore is part of AACelerate with myVoice, a unique suite of AAC vocabulary sets for the Chat family targeting the communication needs of a broad spectrum of individuals. This collection, which is intuitively woven into several different core vocabulary sets and phrase-based sets, incorporates the AAC vocabulary research of Dr. David Beukelman, Dr. Diane Bryen and Barbara Collier.

VocabPC
VocabPC was designed by Gail Van Tatenhove, PA, MS, CCC-SLP, for adults and adolescents with developmental disabilities. Vocabulary in VocabPC is arranged as carrier phrases, interactive sentences, activity vocabulary and naming words. VocabPC uses a 12 location page layout. The included manual contains customizing hints, teaching strategies, flashcards and vocabulary documentation.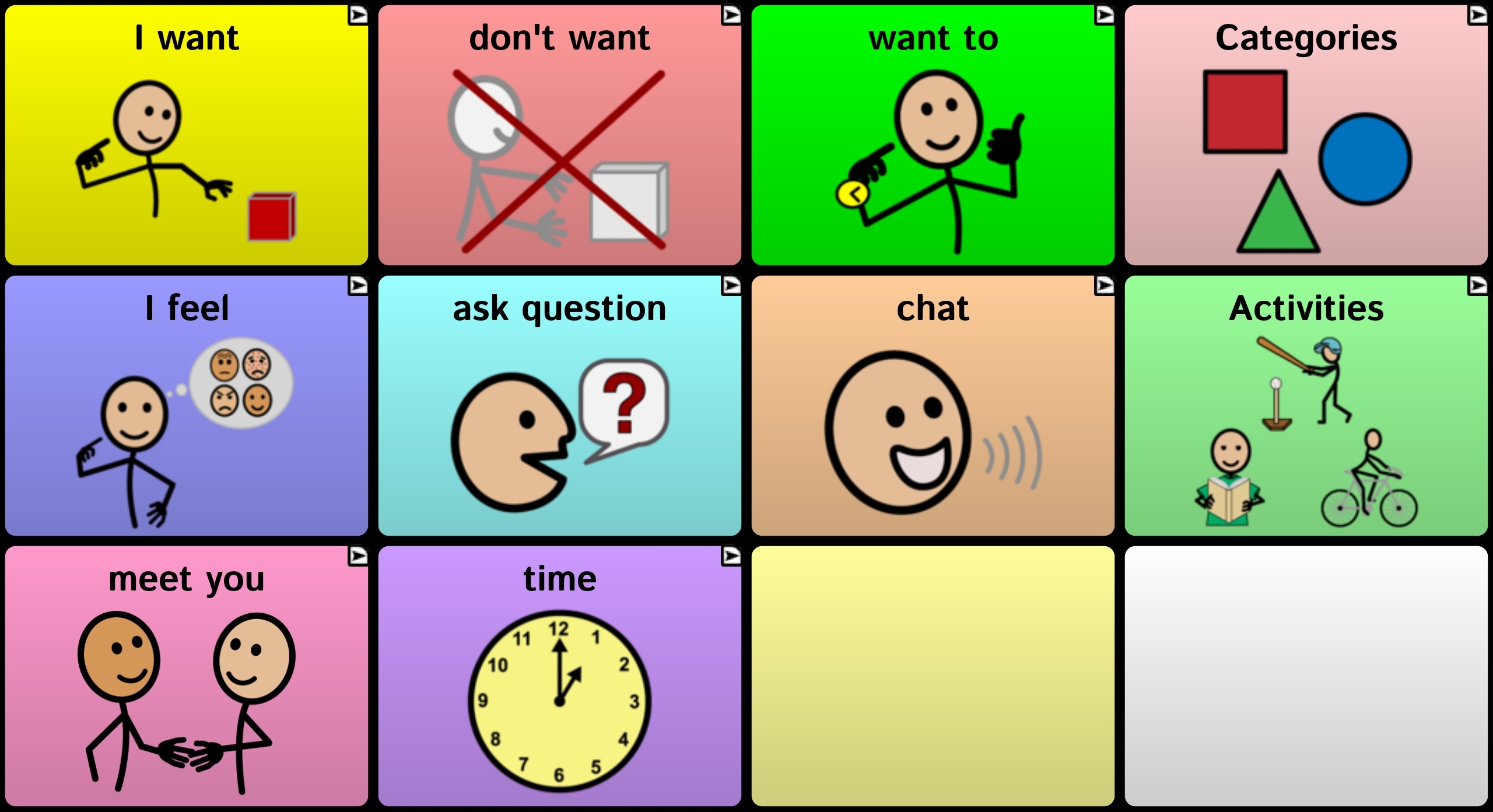 Spelling
Spelling is a QWERTY keyboard page set with four word prediction buttons* and a few pre-stored phrases.