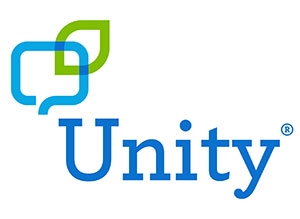 It's here, Introducing Unity 2.0!
Augmentative and Alternative Communication's most innovative language system is now even better.
The most innovative and established AAC language system in the industry, Unity is now more intuitive, easier to use and now includes many new and exciting updates. Unity is researched-based to support natural language development and has been created on the foundations of core vocabulary, word families and motor planning.
Key features of Unity 2.0 include new wizards and programming shortcuts that reduce set up time, and activity sets designed for quick communication within a favorite activity by utilizing the popular Vocabulary Builder feature. A range of key sizes and vocabulary options means that Unity can be accessed easily with eye gaze, switches, head pointing and touch access.
"This update takes a great product and makes it even better," said PRC CEO Dave Moffatt. "Unity 2.0 improves on the original by making the system easier than before. Now individuals new to AAC can begin exploring and learning language right out of the box."
Unity's multi-meaning icon-based system helps communicators of all skill levels learn quickly and build language skills for maximum independence. Consistent icon location means motor learning can occur so individuals don't have to navigate through dozens of pages or search through categories to find what they need.
Other features include:
Hundreds of additional vocabulary words, for even more independent communications.
Modernized icons for better recognition.
Pre-programmed activity sets to help individuals hit the ground running.
Toolbox shortcuts, for fast, easy customisation.
Quickly personalize vocabulary with "My Categories" of client's favorites.
Smooth transition within the Unity 2.0 vocabularies with no re-learning involved.
Old favorites including Word Finder and Smart Charts for teaching language.
Improved intervention strategies with Realize Language's automated data collection and analysis tool
Robust implementation supports on the AAC Language Lab
Unity is used by tens of thousands of people using augmentative and alternative communication (AAC) from across the world and has been translated into more than a dozen languages. It's also the foundation of the LAMP Words for Life and CoreScanner language systems. Unity 2.0 is now shipping with all new Accent devices and available as a download for current users.
Unity is a unique and effective solution for representing language in an AAC device. Unity uses a small set of pictures which when combined in short sequences, words and sentences can be quickly produced.
Unity supports vocabulary development from basic functional communication to talking in complete sentences. It provides the tools for learning language, building vocabulary and developing literacy for individuals who are pre-literate to those with strong literacy skills. Features like 'Icon Tutor' (to quickly help you find words) and 'Vocabulary Builder' (to quickly set the system with just the words you want to teach) make supporting and using the system easy. Unity is available in the following grid sizes; 15, 28, 36, 45, 60, 84 and 144.